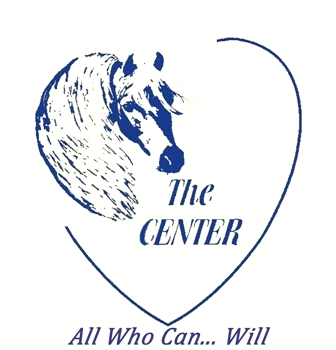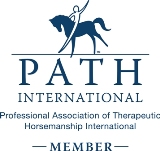 The CENTER
At C-Line Stables
The CENTER provides typical riding lessons as well as a safe, structured environment for individuals with physical, cognitive or psychological ​challenges that limit their ability to participate in a more typical riding program.
​
Therapeutic riding allows individuals to engage in meaningful, age appropriate activities and/or as a ​viable ​compliment to physical, occupational or speech therapies, depending on the specific needs of ​the specific individual.
​
The multi-dimensional movement of the horse has been shown to positively affect physical, ​psychological and behavioral functioning in individuals with barriers such as Spina Bifida, ​Muscular Dystrophy, Cerebral Palsy, Multiple Sclerosis, Down Syndrome, Autism, visually ​and hearing impaired, emotional development and learning challenges.

It has also been ​shown ​very effective in seniors as a viable recreational activity with aerobic advantages. LEARN MORE...
​​​

Mission




Provide affordable therapeutic equine and animal activities for individuals with special needs, barriers, and at risk youth in Delaware and the surrounding areas.
Vision
Unlock the potential of individuals with special needs while improving their quality of life.
302-492-7203

​3491 Harris Rd.
Townsend, DE 19734​


501(c)(3)​​​​​​​
​
​
Our Farm for Everyone (OFFE)
​


​An adjunct program to The CENTER for Therapeutic and Educational Riding program, which encompasses the use of the entire farm as a therapeutic modality. OFFE utilizes nature combined with farm animals to give participants the opportunity to develop life skills thru physical and team building activities while instilling a sense of pride and self confidence. The program will allow participants to interact and interface with the world on a whole other level.
​
Follow us on Facebook for daily updates and pics
Zoom! We now offer virtual field trips. Contact us for more info.
​
NEW!!!



We​ are excited to announce that we are now offering typical riding programs.

Go to the Typical Riding Lesson Program tab above for more information.

Group Lesson, Private Lessons & Kinderide's​​​